Selling Dreams, one home at a time!
We are ready to help you achieve your home buying and selling goals.
Dedicated to honest & friendly service.
I am your premier real estate expert in the North GA area and here to provide you with all the resources and information you need to buy or sell real estate. I work with buyers and sellers in Dalton, Chatsworth, Calhoun, Ellijay, Ringgold and I have had extensive training in the latest real estate strategies.I'm confident that I can offer you knowledge and tools most other agents can't.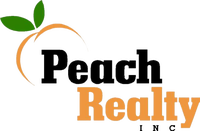 Explore the latest market trends and listings.
Find out everything you need to know about our local home sales, schools, businesses, and more.
Want To Know The Value Of Your Home?
Want to know what your home is worth? Let our experts prepare a free home analysis for your home. It only takes a couple of minutes!